Message from the DMU Kazakhstan President
I am delighted to welcome you to De Montfort University Kazakhstan (DMU Kazakhstan) – A UK university in the heart of Almaty, providing high-quality international global higher education locally, enabling our students to adapt in a changing world and to make a positive impact in their communities.

The potential of education to create change and make a positive impact is clear. Here at DMU Kazakhstan we look forward to being part of your journey.
- President Sakina Zafar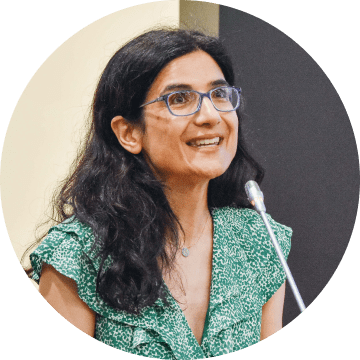 DMU Kazakhstan is a partnership between EdPeritus UK and De Montfort University. And while DMU Kazakhstan is new, De Montfort University, the first British university to set up and deliver UK qualifications in Kazakhstan, has celebrated its 150th anniversary and has a track record of providing an international learning experience, allowing students to develop and fulfil their potential.
Kazakhstan has made significant steps in realising its ambition to lead international education development and transformation. We believe DMU Kazakhstan is well placed to provide additional support to these efforts.
Our values - teaching excellence, outstanding student experience, highest employability outcome, global mobility and making an impact are at the heart of everything that we do.
Choosing the right university is an important decision in a person's life. The experience not only develops individuals academically and professionally, but students gain the knowledge, skills and experience to become confident global citizens able to adapt to a fast changing and developing world.
Read more

Please meet Our Team
We take time and effort to recruit the very best people we can. At DMU Kazakhstan we want everyone who works with us to share our passion to encourage students to excel in their areas of interest both academically, professionally and personally. Our team is committed to working together whatever their role, to put the success of our students at the heart of everything we do.

Aizhan Doskozhanova
Kazakh History Lecturer

Ivan Bimbilovski
Head of Studies

Benedict Potter
EAP Lecturer

Faina Iasen
Program Leader | BA Graphic Design and Illustration

Aigerim Tumenbay
Lecturer in Graphic Design & Illustration

Zhanar Bereketova
Lecturer in Graphic Design

Saravana Balaji Balasubramanian
Lecturer, Data Analytics

Liam Gormley
EAP Module Leader


Muhammad Usman Zafar
Lecturer in Finance

Adnane Derbani
Lecturer of Business

Mikhail Bondarenko
Lecturer in Finance, Accounting and Business

Ramilison Emilli Monica
Program Leader - IYZ Art and Design


Simon Etherton
Head of Quality and Compliance
Director of Centre for English Language Learning

Sunil Mutharaju Ramapura
Lecturer I IYZ, Computer Science, Cyber Security

Sameer
Lecturer I IYZ, Computer Science, Cyber Security

Anass Karzazi
Lecturer in Marketing

Luca Scaini
Lecturer in Marketing

Alphons Voerman
Lecturer Business Courses

Mohamed Bayou
Senior Lecturer in Accounting

Mohammad Sarshar
Lecturer in Law

Vladimir Martynenko
Lecturer in Finance

Rafael Ruiz Velasco Santacruz
Lecturer in Business

Fatimah Piracha
Lecturer in Business
Professional Services Team

Anfissa Volkova
Lawyer

Anuar Serzhanuly
Finance Director

Manju Etherton
Head of Student and Academic Services.

Bekzat Baiguttinov
Head of Admissions Team

Yeldos Amangeldyyev
Head of Creative Team

Aliya Karbozova
Head of Methodology Compliance

Akmaral Oralbek
Head of HR Department

Maulen Zhussupov
Head of IT
De Montfort University Leicester - Management and Support Team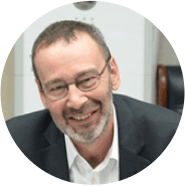 Ian Thomas
Associate Dean (International), Faculty of Business and Law, De Montfort University Leicester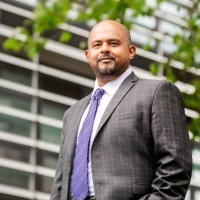 Washad Emambocus
Associate Professor in Enterprise, Faculty of Business and Law, De Montfort University Leicester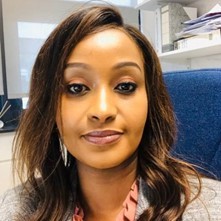 Nas Harrison
Associate Professor in Transnational Education, Faculty of Business and Law, De Montfort University Leicester
Read more



Richard Cross
Interim Associate Dean (International), Faculty of Computing, Engineering and Media, De Montfort University Leicester


Dr Abdulaleem (Aleem) Al-Othmani
Senior Lecturer in Computer Science (TNE), Faculty of Engineering and Media, De Montfort University Leicester
Read more