DSU - De Montfort Student Union
DSU is our independent student-run and student-led organisation which aims to drive positive change for all students and looks after the events, societies, sports, clubs and volunteer groups. These groups provide an excellent opportunity be involved with something amazing while at DMUK and make memories that will last for life.

The DSU is also the main and direct channel for the DMUK student body to communicate with staff and administration. If students want to implement a change or project, the DSU is the way to do it. The DSU are here to give you, our students, a voice and representation. The DSU works closely to gather feedback from the student body and to report on their findings with academic and administrative staff at DMUK through both formal and informal meetings.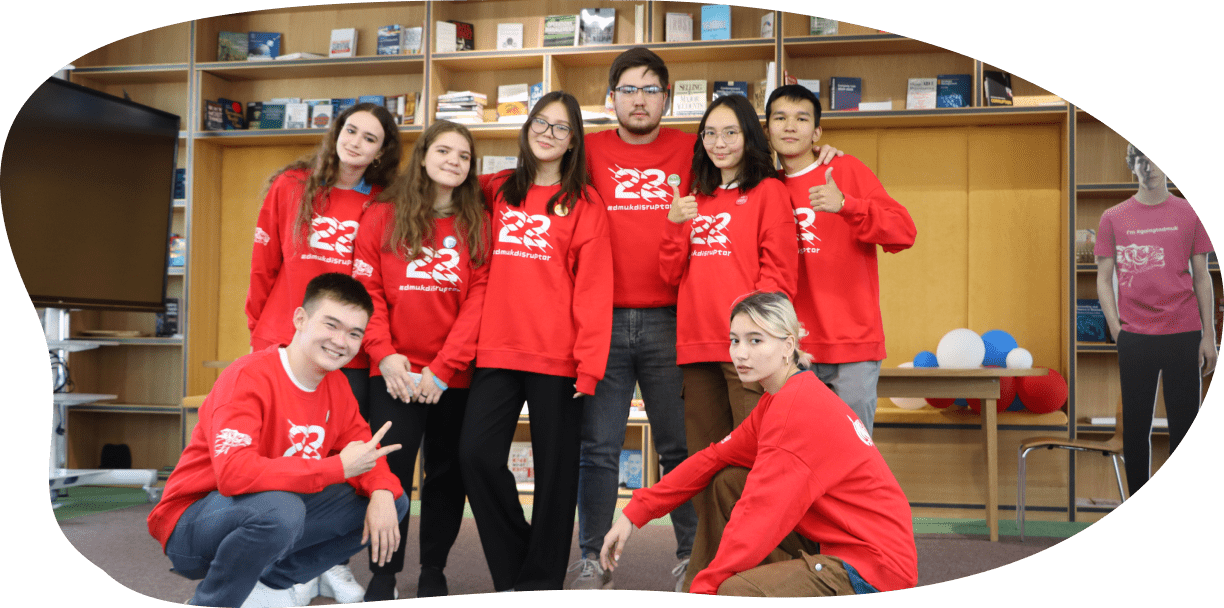 Dauren Shametov
President

Khantore Dombayev
Vice President

Karina Kadochnikova
Secretary

Mariya Svetlichnaya
Media and Publicity Officer

Galymzhan Dyussenov
Health and Well-Being Officer

Adema Shyngyssova
Events and Fundraising Officer

Alexandra Layurova
Equality and Sustainability Officer

Anara Mukhtarkhan
Academics Officer