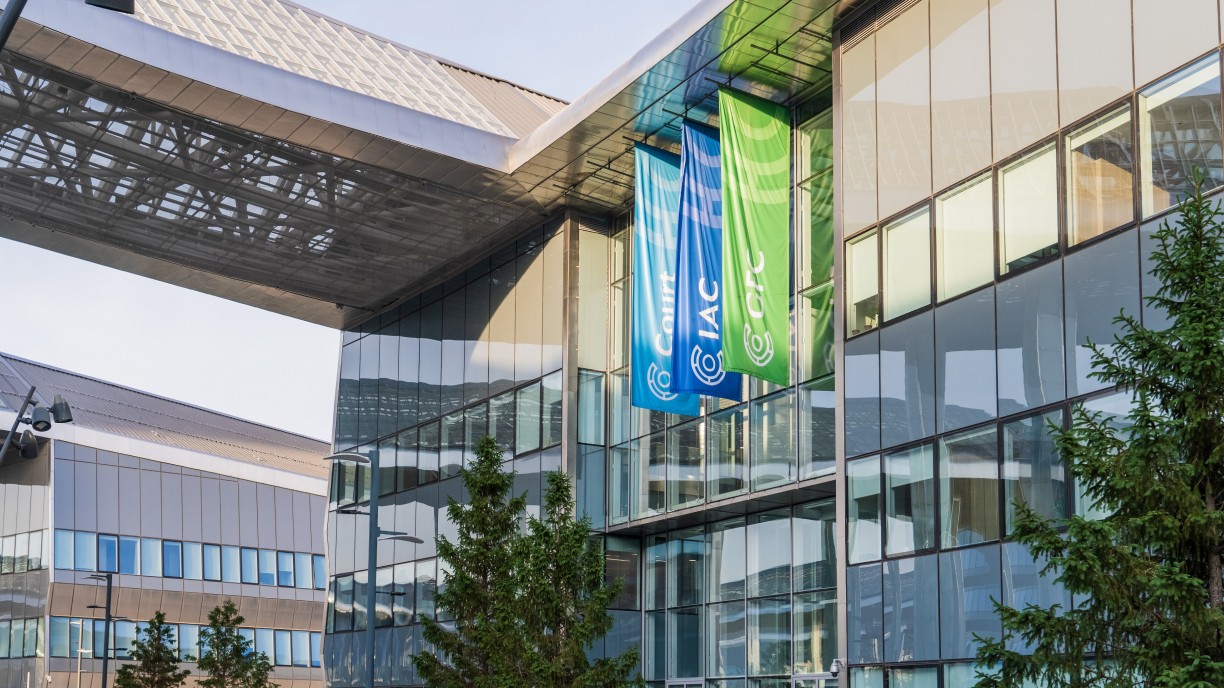 A new Centre for English Language Learning (CELL) was launched at the AIFC Court and International Arbitration Centre (IAC) in June 2022. This Centre of De Montfort University Kazakhstan signifies an exciting new partnership between DMUK and the AIFC Court and IAC.
AIFC Courts & IAC, Block C 3.1,
55/16 Mangilik El Avenue, Astana, Kazakhstan
Open in a map
The Centre will provide high quality English language support for the legal and financial sector, primarily focused on business English and ESP courses (English for law and English for finance) as well as IELTS preparation courses.
The Centre will have its own dedicated English language trainer from the UK, and continuing the British theme, also partners with the British Council to provide English language assessment services, including IELTS and Aptis.
This initiative and partnership demonstrate the important contribution of UK education institutions in supporting the AIFC Court and IAC to ensure the highest quality international standards in law, business, and finance.



Our course dates & details Astana
IELTS Essentials course (24 hours face-to-face)
Academic IELTS preparation if you need to prepare for the exam in a short period of time and you have B2 level of English
Price: 60,000 KZT (for 24 hours of face-to-face classes)
*Including Free Digital Book: Cambridge Mindset for IELTS 3 student's book (valued at 28,000 KZT)
Course Schedules:

Name
Start
End
Days & Times
Except Public Holiday
IELTS Essentials
19/04/2023
26/05/2023
Weds & Fri 18.00-20.00
IELTS Comprehensive course (48 hours face-to-face)
Academic IELTS preparation if you have B1/B2 level of English and want longer to develop your skills for the exam
Price: 120,000 KZT (for 48 hours of face-to-face classes)
*Including Free Digital Book: Cambridge Mindset for IELTS 2 student's book (valued at 28,000 KZT)
Course Schedules:

| | | | | |
| --- | --- | --- | --- | --- |
| Name | Start | End | Days & Times | Except Public Holiday |
| IELTS Comprehensive | 18/04/2023 | 13/06/2023 | Tues & Thurs 18.00-20.00; Saturday 14.30-16.30 | |
| | | | | |
Modular Business English course
The Centre's Modular Business English Course consists of four weekly modules, each three hours long. It can be started on any Saturday, and completed in four weeks, or spread out over three months. The course focusses on the four key areas of business communication:
Direct Communication Module: development of the core face-to-face communication skills.

Correspondence Module: developing the ability to write effective business letters and e-mails.

Presentations Module: learning the skills needed to design and deliver presentations.

Writing Module: providing the necessary skills in order to plan, structure and write impactful reports.
Programme: 4 workshops = 4 Saturdays
Days and times: Saturdays 10.00 - 11.30 & 12.00 – 13.30 (3-hour sessions)
Price: 40,000 KZT (for 12 hours of face-to-face classes)
Module Dates:

Module Name
Choose one date for each module:
Direct Communication
08/04/2023
06/05/2023
Correspondence
15/04/2023
13/05/2023
Writing
22/04/2023
20/05/2023
Presentations
29/04/2023
27/05/2023
English for specific purpose (ESP) courses
At the Centre for English Language Learning, we can develop a bespoke English language course for employees at your company.

We will conduct a comprehensive needs analysis, identifying exactly what specific English is required in your company, and identify the English language proficiency levels of your employees. We will then design a programme in consultation with you, including syllabus, teaching, and learning resources as well as when and where you would like to classes to take place. We can also provide a range of assessment solutions in partnership with the British Council depending on the purpose of the English language proficiency certificate.
The process for CELL's ESP Quadrant is as follows:
Stage 1: Development
Identifying the English language business needs of your business:
English level testing
Questionnaire design and implementation
Work shadowing/observation
Interviews with employees
Sampling of work-related tasks e.g. reports, emails
Stage 2: Design
Following the development stage, we design the course to suit your needs and wants
Identify learning outcomes and course content
Determine course length, schedule and intensity
Agree number of employees participating
Stage 3: Detail
After designing the course, we plan the specific details:
Production of a detailed syllabus
Selection and production of teaching and learning materials
Identification of formative and summative assessment
Evaluation of course and quality assurance
Stage 4: Delivery
Finally, we deliver the course assessing the effectiveness and quality during and after:
Identification and preparation of course trainer/s
Mode of delivery e.g., online/face-to-face
Location and times of classes
Assessment of learning outcomes
Issuance of certification of achievement
CELL's endorsement of your company
Quality assessment/assurance through course follow-up feedback questionnaire
Our expertise is directly transferrable; we have the flexibility to provide English for Specific Purposes courses to any business.